The Total Tournament Solution
Take control of Tournament Registration, Scheduling and Communications with Tournament Connect from Stack Sports. Quickly and easily set up a tournament, register teams, create your schedule, and deliver real-time scores, messages and announcements to coaches, players and fans. Our customizable registration process, powerful scheduling and bracket creation tools, and multimedia communications options give you total control of your tournament from opening registration to crowning champions.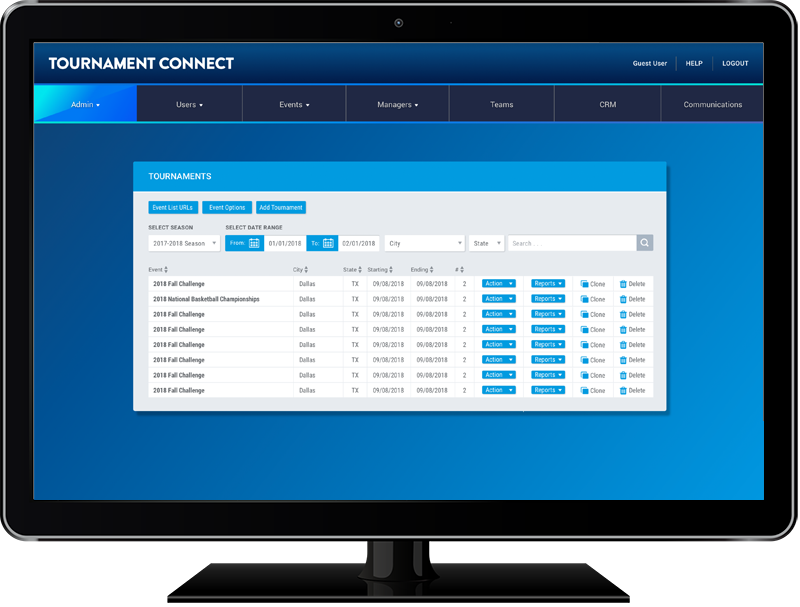 INSTANT RESULTS
Post scores court-side from your computer or mobile device.
Results immediately available for all parents, players and coaches on all devices.
Online schedules and standings in our free app.
Auto advancement to bracket.
Fans can follow their favorite team with instant updates.
Contact Us
TOURNAMENT REGISTRATION
Easy online sign-up.
Quickly register for multiple teams and events.
Collect & verify team rosters.
Customize registration forms.
Offer multiple payment options.
Integration with CaptainU for NCAA Sanctioned Events.
Contact Us
POWERFUL GAME SCHEDULING
One-Click pool and bracket creation.
Powerful and intuitive scheduling grid.
Schedule multiple games by location or day & time.
Conflict checking generates warnings for all types of conflicts.
Import all schedule requests from registration.
Contact Us
Stack Sports Connect sports software makes running our clubs easy. They are responsive and listen when we have ideas and request something new in the software. We really feel like they are on 'our team'.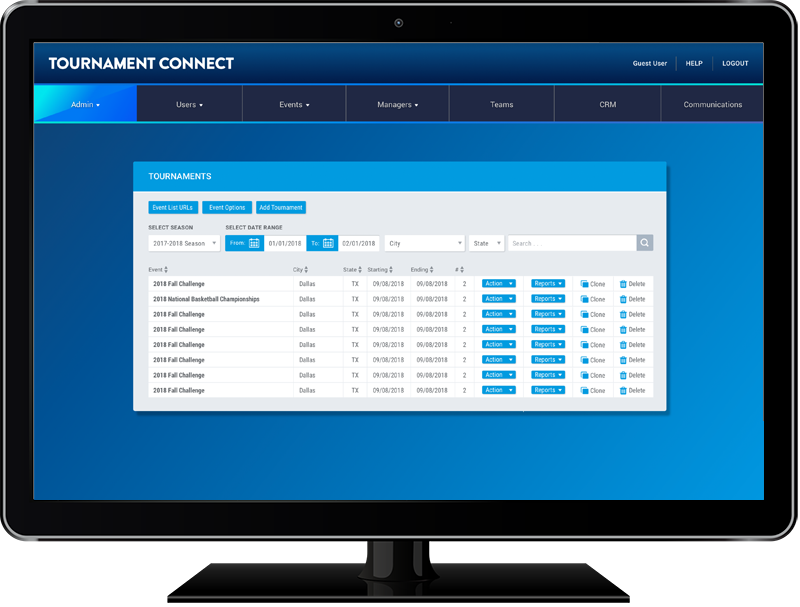 CONNECT YOUR TOURNAMENT
Keep coaches, athletes and fans connected on any device.
Free NextUp mobile app.
Instantly publish game schedules to all teams.
Auto-notification for schedule changes, weather delays, and announcements.
Seamless Integration with other Stack Sports Connect Products.