Powering
Every Athlete's Sports Journey
From the first kick, to the final buzzer, through the wins & losses along the way, Stack Sports powers the many moments that make sports special for us all. Our ecosystem of innovative software, programming initiatives, and development tools powers sports at every level with the mission to increase participation and player retention and transform the sports experience for everyone involved.
We support the volunteers, administrators, and organizations that make sports possible with services to engage and grow athletes, and innovative software solutions that power every season.
Our Solutions
The Stack Sports ecosystem powers every aspect of sports from kids eager to learn the game, to college & professional athletes, to the parents & volunteers who dedicate their time to grow sports in our communities. How can Stack power your sports story?
The Stack Sports ecosystem powers the athletes, teams, and volunteers that make every season possible.
Organizations Worldwide
Stack Sports creates best-in-class SaaS solutions that power more than fifty thousand sports organizations.
National Governing Partners
Our solutions are trusted by over one hundred national governing bodies across every major sport, worldwide.
Payments Processed Annually
Our platforms process over $1 billion in transactions annually across every major sport.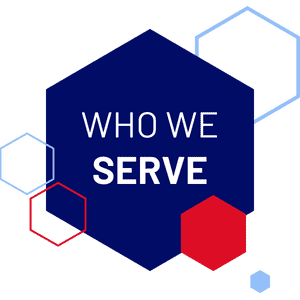 GRASSROOTS

CAMPS & EVENTS
The #1 Camps Franchise in the US for three years in a row. Skyhawks camps incorporate STEM learning with on-the-field instruction to create the best experience for athletes. From age two until you graduate high school, Skyhawks is the only camp you will ever need.
YOUTH SPORTS

CLUBS & LEAGUES
Used by over 20,000 clubs and leagues, Sports Connect is the trusted league management solution for sports. Powering USA Football, Pop Warner Football, National Flag, Little League Baseball, and US Soccer there is no substitute for this elite platform.
HIGH SCHOOL & COLLEGE

ATHLETES
CaptainU is how colleges find the next great athletes in the digital era. Over 3 Million athletes have used it to follow their dream of playing in college. Are you next?
PROFESSIONAL

TEAMS & ATHLETES

GamePlan is the leading provider of athlete development and game preparation software, built to help sports teams take their player & team development to the next level. This innovative platform is used by over 40 professional sports teams, including 6 of the past 7 World Series winners. How can you take your game to the next level?
View the entire
Stack Sports
ecosystem of brands
What people are saying about
Stack
"Stack Sports has allowed our players to take game preparation and player
development to the next level."
"Our volunteers and local leagues rely on their [Sports Connect powered by Stack Sports] innovative
technology, dependable support, and administrative solutions to operate their Little League
programs efficiently, keeping the focus on creating the best experience for athletes, families,
and their community."